In our modern age, it can be difficult to find the time to sit down and read. And for parents of young children, it's even more of a challenge encouraging them to do so. Fahad Tasleem discovered that audio stories were a great intermediate step to pull his kids away from the TV screen and get them into the habit of reading. However, there simply aren't that many good audio programs that are exciting for children. Most of the audios he found were either too dry or too advanced for young listeners. Frustrated, Fahad set about making his own audio stories.
That's how the Quantum Chronicles got started. Fahad wanted to create audio series for children about characters who travel back in time to various historical epochs to learn about what happened and have their own adventures. His vision for the stories was a crossover between Marvel comics and history books that would be both educational and fun to listen to.
What he didn't expect was that what started as a project for his own kids, quickly gained momentum and grew into a full-blown audio publishing business.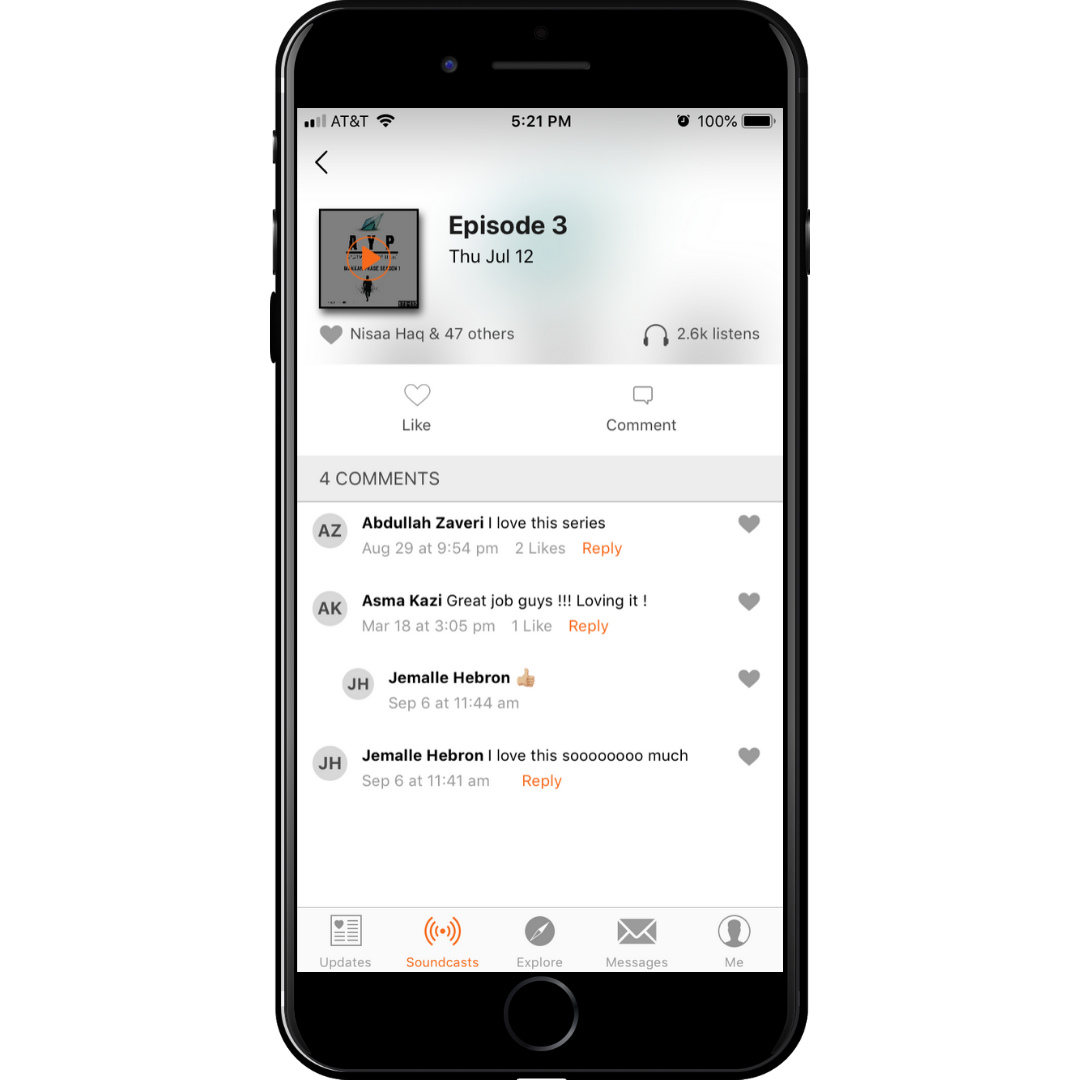 When he first began, Fahad recorded the stories in MP3s and sent them to friends who requested them. As words spread and demand grew, he also set up a WordPress site for customers to stream the audios. The large number of audio tracks quickly became difficult to manage. Fahad found the process frustrating, and his customers did too, as they had to stay in one place with an internet connection to listen to the audios. And if they wanted to download the audios to their phone, they had to do it manually, which was time-consuming and chaotic. Fahad wanted a better solution.
That was when he discovered Soundwise.
Fahad knew that if he was going to scale his business, do less support, and make his customers stay, he was going to have to find a better solution for delivering the audios than his WordPress site. He searched online, compared many options which were lacking in one way or another, until he stumbled across Soundwise.
Many of Fahad's customers were parents who wanted to keep their kids entertained on long road trips and flights, and were frustrated that they couldn't get the audios offline. With Soundwise, they can now download the audios straight to their device, pick it up where they left off, and take it anywhere they go, all without any manual effort.
For Fahad, Soundwise also solved his concern of how vulnerable his audio files were when they were downloaded by customers, who could then circulate them without paying for the audios. Since listeners can now only access his audios within the enclave of the Soundwise app, even after they are downloaded to a device, intellectual property infringement is no longer a worry.
With Soundwise, Fahad is able to attract a broader audience, as well as increase the sales with his existing customer base, as the friction between purchase and listening is reduced to a minimum.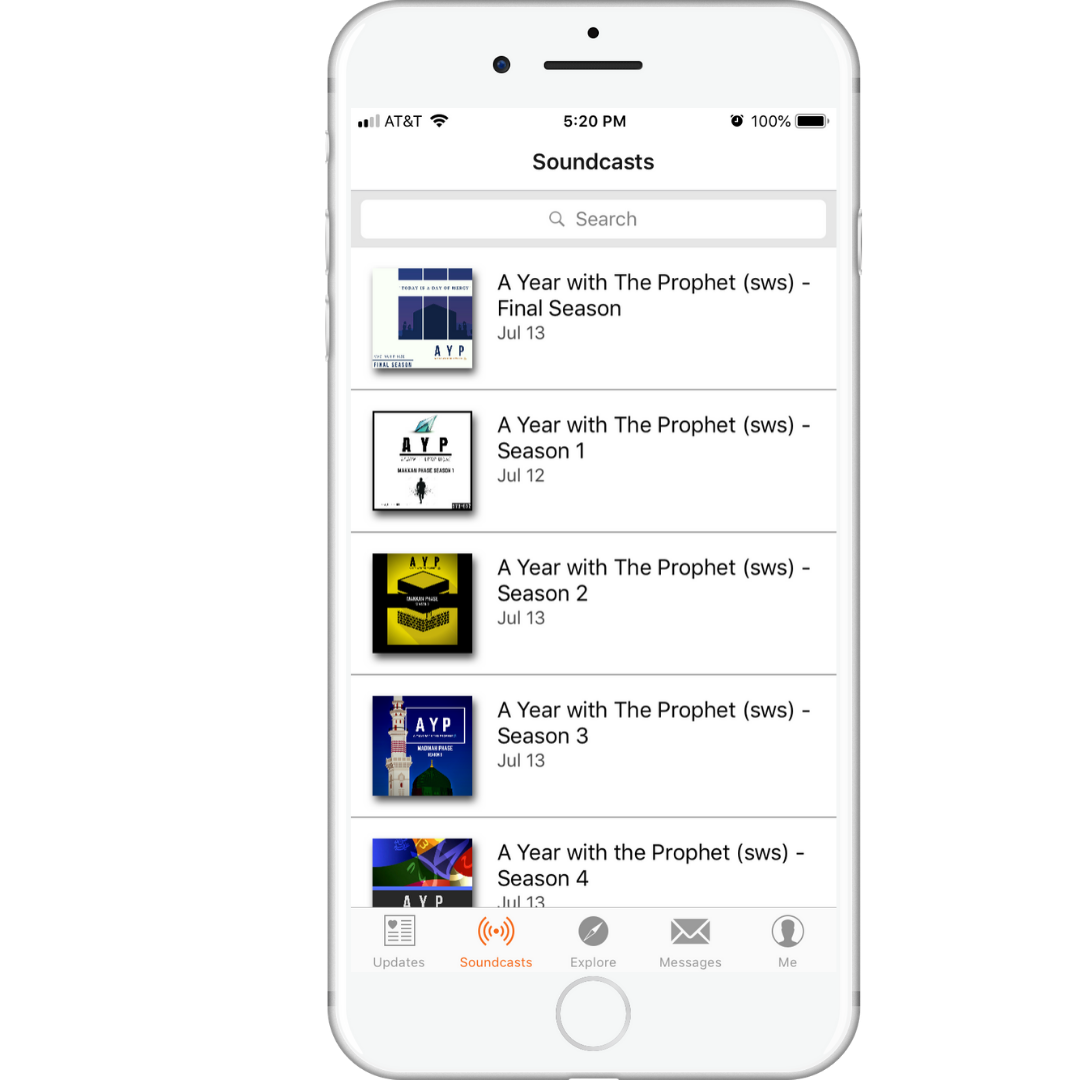 What Can You Learn from the success of the Quantum Chronicles?
We recently interviewed Fahad, who told us how he grew the Quantum Chronicles from a small beginning to a six-figure business. We think there are at least 7 takeaways you can learn from Fahad's story.
1. You Don't Need Much to Start
One advantage of audio products over videos is that they are much easier to make. Fahad had no background in publishing and knew nothing about audio recording when he first started. But that didn't deter him. He took an online podcasting course to learn the basics, got himself a decent microphone, and started recording on his desktop. He didn't have a studio. So he recorded in his cloth closet to reduce echos and noise. In the beginning, Fahad didn't even have a script. He would just write down the main points of the story, and tell the story to the microphone. Then, he'd find sound effects online and use free editing software to add them to the recordings.
2. Start with a Real Market Need
Fahad stumbled upon the ideal formula for a successful business idea – find something you, and other people like you, need but can't find, and produce it yourself. Fahad created his first story, A Year with the Prophet, for his own kids. But words quickly spread and other parents asked him if they could get it for their own kids. Fahad then saw that there was a market demand for these stories, and he decided to pursue this business idea.
A Year with The Prophet tells the story of Prophet Mohammed, which many Muslim parents want their children to learn, but find it difficult to explain clearly to their young kids in an entertaining way. That's why A Year with The Prophet became such a huge hit—it solved an important problem for the parents, while literally alleviating the parents' burden of having to come up with new bed-time stories every night.
3. Choose a Scalable High Concept
To tell the stories of historical events in a way that was exciting and palatable for children, Fahad came up with a story formula that he couldn't find anywhere else – mixing the educational content he wanted his children to learn with their love for Marvel heroes and action. This formula turned out to be highly effective with kids. But the better part is that it can be applied to almost any historical events or figures, thus making the content pipeline literally limiteless.
4.Be Hyper Focused on Production Quality
To bring his vision of "Marvel comic + history" to life, Fahad knew that simply recording a story as if reading from a history book wouldn't cut it. He spends hours editing each episode, figuring out the right "flow" of the story, adding in sound effects to make it more interesting to kids. After an episode is done, he'd send it to test listeners to gather comments and suggestions, before doing another round of edits. Each 20-30 minute episode usually takes him 6-8 hours to produce.
While Fahad outsources some editing from time to time, he prefers doing the editing himself whenever possible, so he can ensure top quality for every episode.
This hyper focus on creating the best listening experience for his audience pays off—The Quantum Chronicles' audio programs get both kids and adults hooked after 1-2 episodes, who then eagerly move from one episode to the next.
5. Create an Interconnected Body of Work
The Quantum Chronicles' audio products are based on the same overarching vision of storytelling, but tell different parts of history with different characters. That means if the audience got started on one series and loved it, they'd be very open to purchase other series as well. Different audio series in Fahad's product line thus implicitly cross promote each other, and sales per customer increases as a result.
There's an old adage in marketing that selling more to existing customers is much easier than selling to new prospects. But such cross sells and up sells would only be possible if you have an interconnected body of work that you can offer to existing audience.
6. Plan and Schedule Ahead
When Fahad first started creating A Year with the Prophet, The Quantum Chronicles' first hit series, he committed to releasing a 20-30 minute episode each week. But he quickly realized that was an almost impossible fast turnaround, given how much time it takes to produce and edit each episode.
After a year of racing to meet his weekly deadline, Fahad now likes to have episodes ready to go 1-3 months' in advance of the target release date, so he has a little more breathing room. He now works with a scriptwriter who helps him creates the story for each new program, and then they work together to ensure the real historical story and the fictional adventure of the protagonist mesh together in a way that works for each 20-30 minute episode.
7. Leverage Affiliate Marketing
One of Fahad's first marketing efforts was email marketing. He downloaded the email addresses of all his contacts on LinkedIn (you could do that back then), and emailed his 3000 contacts telling them about his new audio stories. As the business grew, Fahad continued to build his email list using sample audio tracks as lead magnets (which you can easily accomplish with Soundwise).
Nowadays, Fahad's marketing focus has shifted to Instagram and finding the right influencers for his audio products. He discovered that many stay-at-home moms had large followings on Instagram, and reached out to ask if they would be interested in being an affiliate for the Quantum Chronicles.
It turned out that many of them loved what Fahad had produced. And now the majority of his new customers come from affiliate marketing partnerships. Fahad is always on the lookout for new partners, but gradually he's now being approached by potential affiliates far more often than he reaches out to them.
Fahad is now planning to enlist schools as his affiliate partners as well, which means an exciting new chapter for the Quantum Chronicles.
To find out more about how to use Soundwise to sell audios online and deliver them, easily and safely, to your listeners' phones, click here.